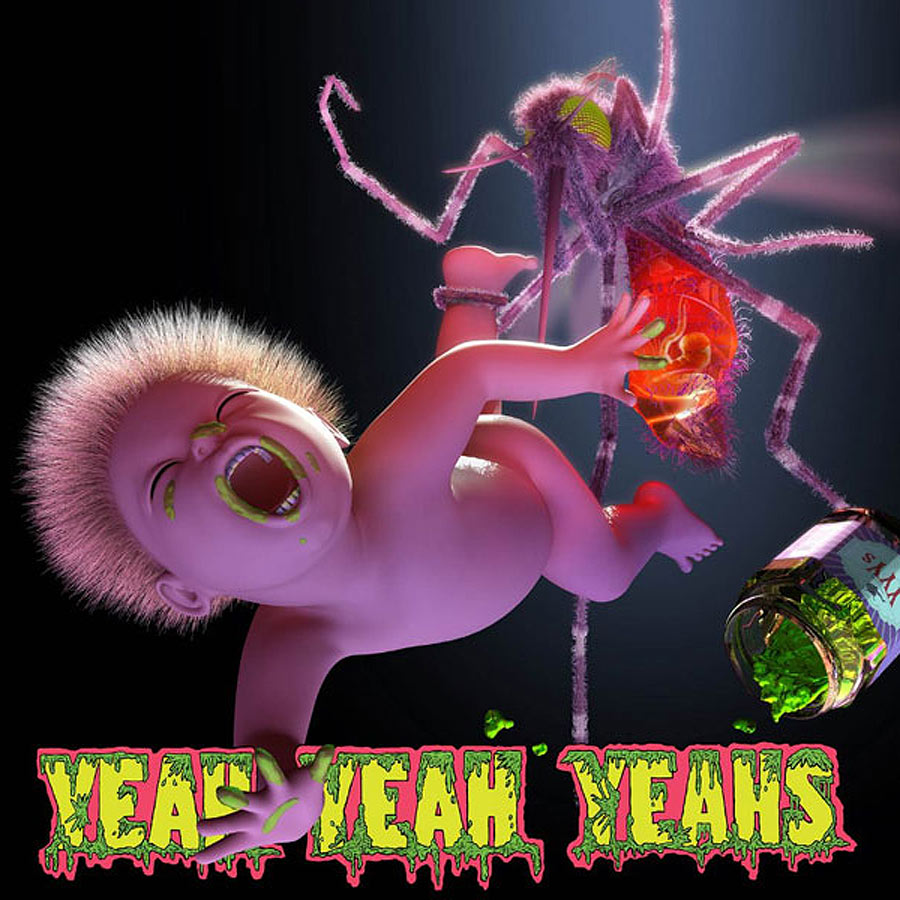 The NYC -based band The Yeah Yeah Yeahs have always had a solid if sporadic out put, Three full albums and two fists full of eps and Singles (not to mention singer Karen O's brilliant work for the soundtrack to the film
Where The Wild Thing Are
) the band has always maintained a high quality of artistic integrity and control over their work and their image.
Fan reaction to the new album art has been shockingly negative. I personally kind of dig its CGI Garbage Pail kids vibe and reminds me of 90's grunge bands (Alice in Chains springs to mind for some reason) . The Art work was designed by South Korean born animator Beomsik Shimbe Shim (check out Shimbe's work
here
)
While Fans might not like the phantasmagorical vibe of the cover art, it does nothing to prepare them for the first clip from the new album...
Sacrile
ge , the lead single off their upcoming new album
Mosquito
(due out April 15 in the UK/16th in the US-happy birthday to me) has arrived with a stunning modern day witch hunt-themed clip directed by Megaforce and starring the lovely and talented Lily Cole (
Rage, the Imaginarium of Doctor Parnassus, Doctor Who)